Back To Our Services
Are you in need of a great garage door company to take care of all of your garage door needs? Would you like to have the best company at your service? Then you need to call Garage Door Opener Grayslake. We are the company who people around this area know they can trust. We are the company who is there any day and anytime should our customers need us. Night or day we are here to take your call. We offer every single garage door services. Please call us today.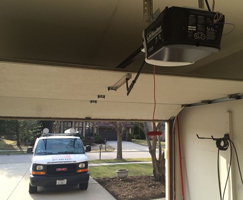 A great garage door company should be able to do every garage door service. As we said above, we are that company. One of the services we offer is the garage door opener service. This is a great service because it makes life much easier on people. These are heavy especially if they need to be lifted to open and shut the door several times a day. An opener of garage door will take that strain away. All you have to do is push or click a button and the garage door will open or shut. Openers are somewhat of a necessity to have. Why don't you give us a call and let us install an opener for you.
We do all services that involve a garage door opener
We install them. We repair them. We can even repair an opener we did not install for you. Our garage door contractor even provides our customers with best openers. We only carry top brands of openers though. This is because we feel like our customers deserve the best in openers. They will last longer. They will work like top quality openers. We are here to help our customers so installing the best is the only way to go. Here are the some of the openers that we carry:
* Garage door opener from Genie
* Garage door opener from Liftmaster
* Garage door opener from Chamberlain
* Garage door opener from Craftsman
* Garage door opener from Sears
* Garage door opener from Marantec
One thing you will need to know when having us install an opener for you is what kind of a drive you have. There are three different drives that are used on garage doors. First there is the chain drive. The chain drive is the most common drive there is. It is also noisy. Then there is screw drive. This one is less quite than the chain drive but will cost you more money. The next and quietest one is known as the belt drive. This is also the one that will cost you the most money. If you do not know what kind of drive is on your garage door then one of our techs at our Grayslake Garage Door Opener can help you figure it out.
We are the best company for you. We do so many different services besides openers. We also do repairs on every part on a garage door. We do installations and replacements. We do maintenance on garage doors so we can help keep them in the best shape possible. Please let us know what we can do for you.
Back To Our Services