Back To Our Services
There are two types of garage door springs - torsion and extensions springs. The former usually comes as one piece and is installed over the door, and the latter comes in a pair of two and installed at the two sides of the door. The type and number of springs used for each door would depend on its weight. They are considered the most important parts since they balance the door and make sure it is lifted and lowered down. They also make sure the door remains open at a particular point mid-way. They consist of coils, which extend and contract in order to use their compressed energy to enable the movement of the door.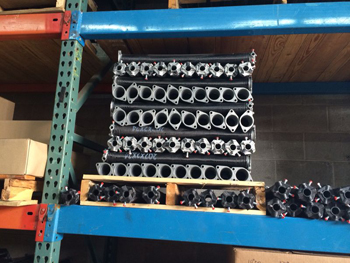 Devoted spring specialists for excellent services
The garage door springs' energy is immense. Otherwise, the door wouldn't open. This is also the reason why they can be very dangerous. If they are not handled properly during garage door repair, their replacement or installation, they can snap and cause injuries. "Garage Door Repair Grayslake" suggests trusting its specialized teams for all services related to springs. The technicians of our business do not only know how to handle spring problems, but can also inform you about their current condition so that you can avoid surprises.
A broken garage door spring won't be of any use to you since the overhead door won't open. Our specialized technician will come to replace the broken spring as soon as possible. We can be of assistance when you need someone to measure the current springs, as they are chosen in accordance to the door's weight. Their good maintenance over the years is necessary and we guarantee that our team is thorough and your torsion and extension springs will be lubricated, repaired and adjusted quickly and exquisitely. As professionals in the field, all technicians at Garage Door Repair Grayslake understand the importance of springs for the door's movement and provide excellent service. Don't hesitate to seek our help for any spring issue!
Back To Our Services